Meet Addie, a pup who loves to help her owner on the job. It's not all work; Addie has plenty of fun.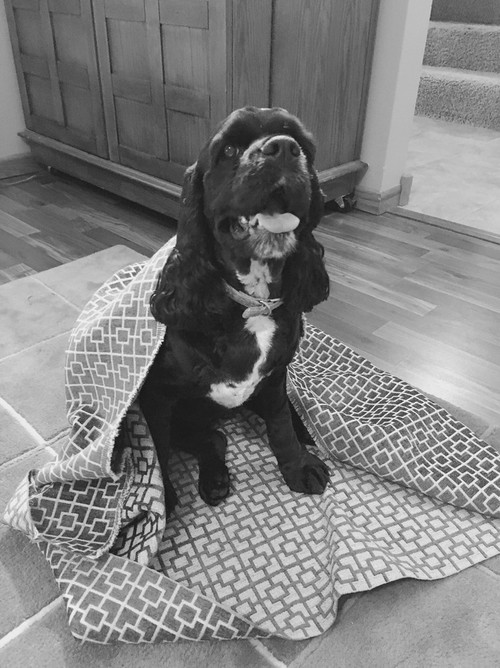 Pet at a Glance
Pet: Addie, an American cocker spaniel
Age: 2
Location: Apple Valley, Minnesota
Owner: Tiffani Sluppick, interior designer for Ethan Allen
On the job: Addie's owner works from home and out of the Ethan Allen showroom, so her day looks different depending on what's on Sluppick's schedule. At home, Addie sits right next to her owner as she works on floor plans or emails clients. She's also known for getting into fabric samples from time to time. At the showroom, Addie gravitates toward all the new faces. She likes to walk right up to clients, tail wagging. She loves clients, Sluppick says, and the clients love her back. A few have even brought Addie treats, toys and a doggy Christmas ornament.
GET THE BARK NEWSLETTER IN YOUR INBOX!
Sign up and get the answers to your questions.
Email Address:
Favorite part of the workday: Before each workday begins, Addie likes to join her owner as she has her morning coffee.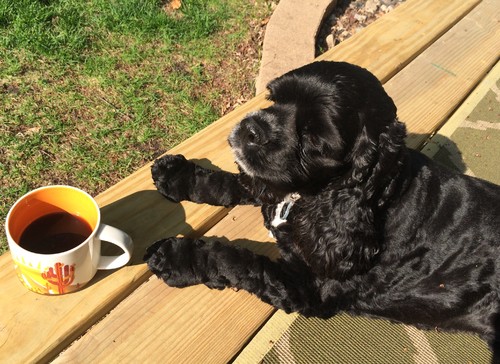 Break time: When Sluppick needs a mental break, she takes Addie on a walk in the neighborhood. Addie also enjoys watching the squirrels run around outside, Sluppick says.
Payment method: Treats! If Sluppick is on the road, Addie loves when they stop by Dairy Queen for a Pup Cup.
From her owner: "Having Addie around on calm days or busy days makes for a better day overall. She loves to always be in the action and where I am. She's a 'momma's girl,' and I love it."
SHARE YOUR SMILING DOG!
We LOVE them and we WANT yours! We pick 40 favorites to appear in each issue of The Bark magazine.